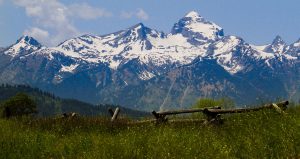 The Westover Family Ranch is centrally located within an area that offers outstanding attractions and activities:
Bear World — A drive-thru wildlife park. During your visit you will be surrounded by free-roaming wildlife of North America as you drive…
Legacy Flight Museum — Historical military aircraft museum.
Rexburg Rapids — waterpark
Escape House — You have one hour to get out of one room.
Teton Flood Museum — The Museum of Rexburg opened in 1981 in the basement of the Rexburg Tabernacle
Also nearby:
Yellowstone National Park
Jackson, Wyoming
Mesa Falls
Island Park
Green Canyon Hot Springs
Henry's Fork
St. Anthony Sand Dunes
Ice Caves
Heise Hot Springs
Teton Springs
Thomas Ricks Gardens
Big Juds (World Famous Burgers)
BYU Idaho Plantetarium
Porter Park
Hidden Valley Hike
Mud Lake Bird Refuge
Kirkham Auditorium
Swan Valley